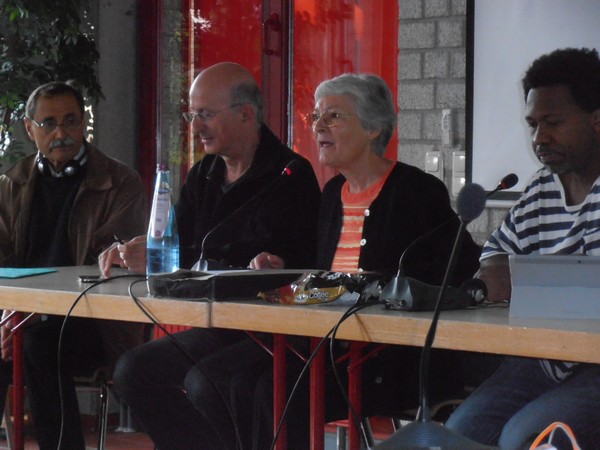 On the occasion of the XIV International Council of the International Young Christian Workers (IYCW), current and former leaders of the YCW movement gathered in Herzogenrath, near Aachen, Germany, from 24th till 26th September for the IYCW International Colloquy, aimed at developing cooperation between the various generations of YCW leaders.
Click here to see photos of the Colloquy and of the opening of the Council.
On the first day of the Colloquy, former YCW leaders could hear the main challenges facing IYCW today. IYCW president, Ludovicus Mardiyono, and treasurer Andy Predicala, shared their reflections on the needs and challenges faced by the movement today.
On Sunday 25th September, both the former and current leaders of YCW took part in the Public Opening of the IYCW International Council wherein more than 150 people attended the opening mass celebrated by former IYCW Chaplain, Bishop Reginaldo Andrietta, Bishop Jean Pierre Delville of Liège, Belgium and Emeritus Bishop Heinrich Mussinhoff from Germany, together with a number of YCW chaplains.
After the mass celebration that took place in St. Jacob's Church in Aachen, participants marched in a public demonstration that ended at Aachen railway station.
After this wonderful and colourful opening event, former and current YCWs continued to share their reflections in the Colloquy, a meeting on the needs of the movement and possible commitments from former members to support the current generations of YCW.
A series of presentations from current YCW leaders as well as several experts highlighted a number of challenges facing the world today. Three big issues in the world were put forward: absolute private ownership, ignorance and domination. Absolute private ownership has led to increase extreme poverty everywhere. Ignorance is used by the world system to keep human beings subjugated. And when people are kept in ignorance, a brutal domination by the system is then possible over human beings.
Among the experts invited in the Colloquy, World Social Forum co-founder Chico Whitaker shared his experience and vision of building networks and developing new methodologies, while former Philippines YCW leader, Daisy Arago, and former Belgian KAJ leader, Luc Cortebeeck, both highlighted the challenges in the world of work.
Former YCWs Marlyse Strasser, Fabrice Epis and Jacques Hanon presented the work of the International Cardijn Association aimed at preserving Cardijn's heritage, ensuring the continuity of his project and supporting the work of the IYCW today.
Former YCW leaders from all over the world reported about their efforts to strengthen or create networks that could support the YCW movement in their country.
A final session identified extension, training and financial needs as the main areas in which collaboration between former and current YCW leaders could be developed.
This event was a perfect transition to the holding of the International Council where YCW delegates from all continents will share their analysis and actions and draft a new International Plan of Action for the period 2016-2020.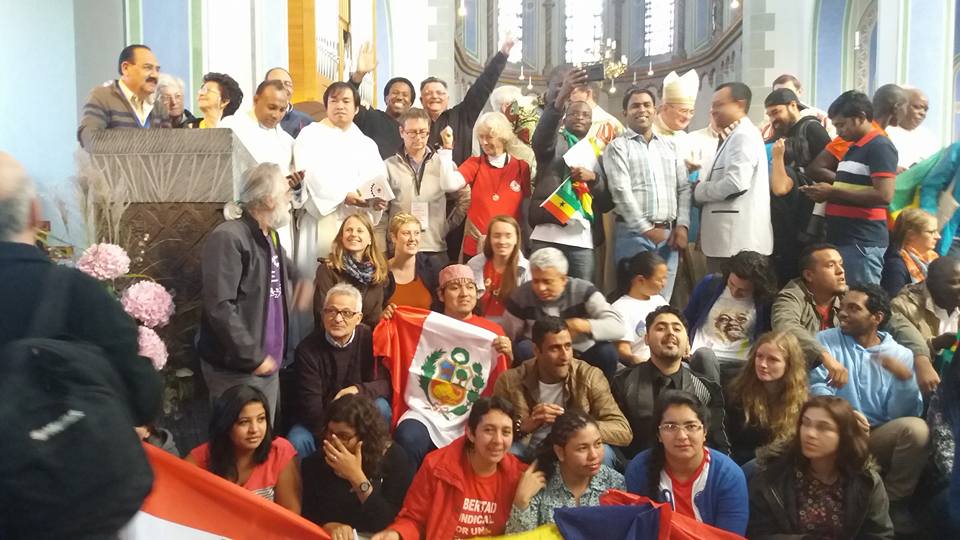 Video on Public Opening of the International Council