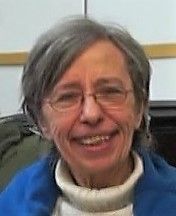 The International YCW has lost a former YCW member, Marie-Paule Crockaert, who died yesterday at the age of 69.
Marie-Paule had been working for years as a volunteer in the archives of the IYCW International Secretariat, and her contribution was essential to preserve the history of our young workers' movement.
The International YCW expresses its deepest sympathy to her family and her many friends.
Marie-Paule,
Thank you for your strong commitment to our movement. You have walked with us for years. Today you are gone but you have left in our hearts the most beautiful part of you, your joy, your cheerfulness, your energy, your sense of solidarity.