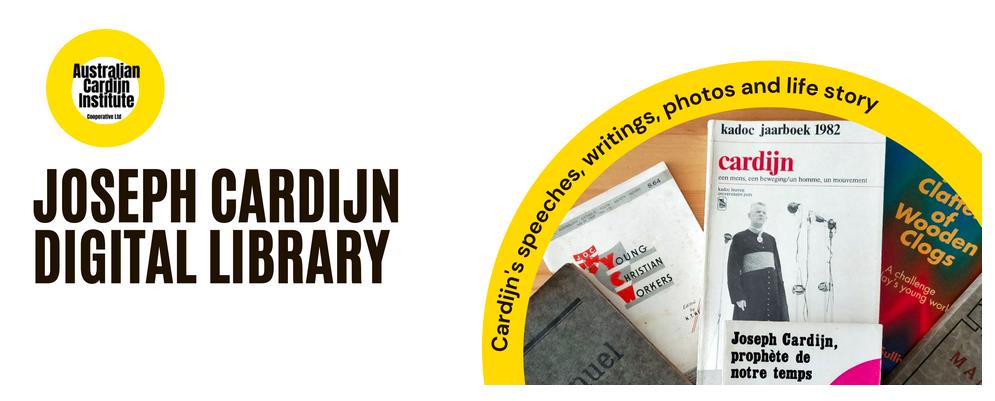 The Australian Cardijn Institute launched the Joseph Cardijn Digital Library (JCDL) (www.josephcardijn.com) in August 2020. The site already hosts more than 500 original documents written by Cardijn in French from every period of his life from 1907 until shortly before his death in 1967. Over 100 of these articles have been translated into English.
The site also hosts a wide variety of other biographical resources on Cardijn's life, including photos and videos. So far, the JCDL has received nearly 16,000 unique visitors, averaging 40 people per day over the course of this year (2021) with nearly 106,000 document views.
Yet, as Cardijn would no doubt have said himself: "We are still at the beginning!" There is much more work to do to develop the site, including improving the graphic design, creating a better index, updating the software as well as posting and translating many more Cardijn articles and resources.
Indeed, many of Cardijn's most important writings are yet to be scanned and uploaded to the site.
People have also requested that Cardijn's articles should be made available in other languages, including Dutch and Spanish.
As a result, ACI is seeking to develop a team of volunteers who could help in the various tasks:
● Website development (Omeka S)
● Graphic design
● Translation
● Scanning
● Editing and proofreading
If you have the time and would be interested to become part of such a team, please contact Stefan Gigacz at: This email address is being protected from spambots. You need JavaScript enabled to view it..