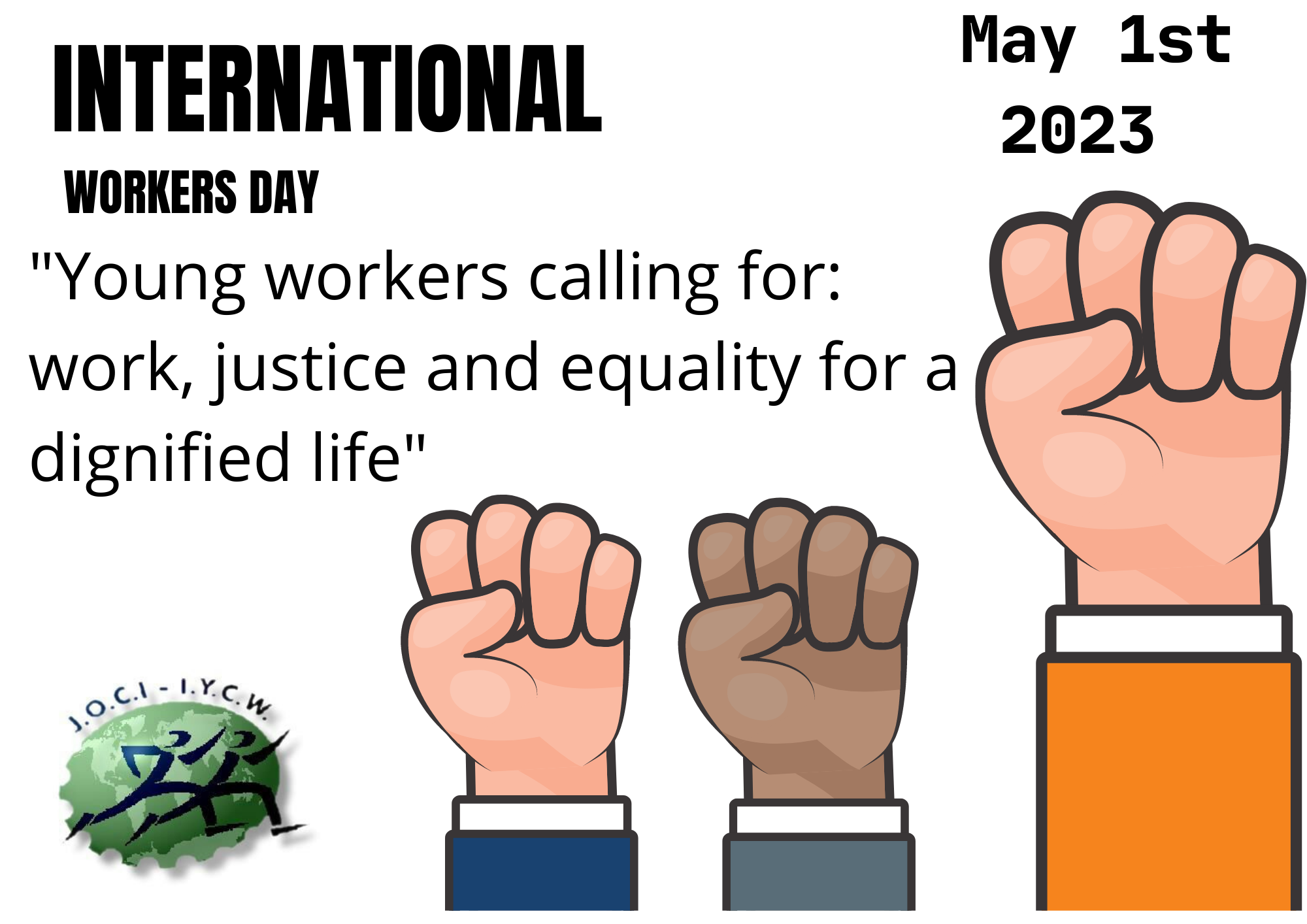 On May 1st we celebrate International Workers' Day all over the world; we celebrate the achievements that the working class has made, the history of their struggle for better working and living conditions with dignity.  A struggle that took the lives of many workers in history, and thanks to which we can live a different reality and have a better future.
Despite their sacrifices and struggle, and despite the different steps that labour laws have taken in favour of the working class, the reality of young workers remains the same and they continue to suffer from long working hours, low wages that do not compensate for their working hours, lack of access to social protection and precarious working conditions.
Testimony
"Hello, my name is Maribel García Sembrera, I'm 25 years old, I'm an economics student and I'm from Peru.
In 2009 I decided to migrate from my region in search of better opportunities. I found a job as a waitress and thus managed to complete my secondary studies; then I worked as a domestic worker, performing tasks such as: cleaning, cooking, assistance and child care, and work from the time I woke up at 6:00 am until the time I went to sleep at 11:00 pm.
That was how it was every day. Sometimes I used to visit a distant aunt on Sundays and I returned the same day in the evening, but mostly I stayed and then I had to do the housework.
My salary to be exact was 300 soles (U$75.00), that was my reality: overexploitation and discrimination by the employers and by the government that has been doing little or nothing for the welfare of women workers. However, this was not a limitation to move forward. I also went to work for a school supplies company where I witnessed how this company abused its workers. This company was hiring outsourced personnel in order to avoid paying their workers some benefits and provide them with some complementary rights.
I am part of YCW Peru in which I am very happy to participate and I identify myself with this movement because I have learned how we as part of the civil society face this problem from our own way of seeing, judging and acting.".
Maribel García Sembrera
As we can see, it is still the same reality that workers faced decades ago, but with different names and characteristics.
We see that young people continue to move around the world in search of better working conditions and a better life, in search of better opportunities, which makes us wonder when the situation will change.
As a movement of young workers, we will continue our struggle for workers to have the right to work and live with dignity and justice. As our founder Joseph Cardjin said "a young worker is worth more than all the gold in the world" which is a phrase in which we all believe, i.e.  that our life matters and is more important than all the material things, that we want a labour market that values the human being and does not treat us as a disposable commodity.
We need an economy based on humanity and not on profit and money!
And that is why in this year 2023 on May 1st we are calling on all young workers to continue to fight for decent working conditions, equality and equity, access to good infrastructure and social protection and quality education that prepares us for the labour market.
As young workers, let us keep fighting because the struggle is far from over and we still have a lot to change!
Let us fight for work, justice and equality for a dignified life.