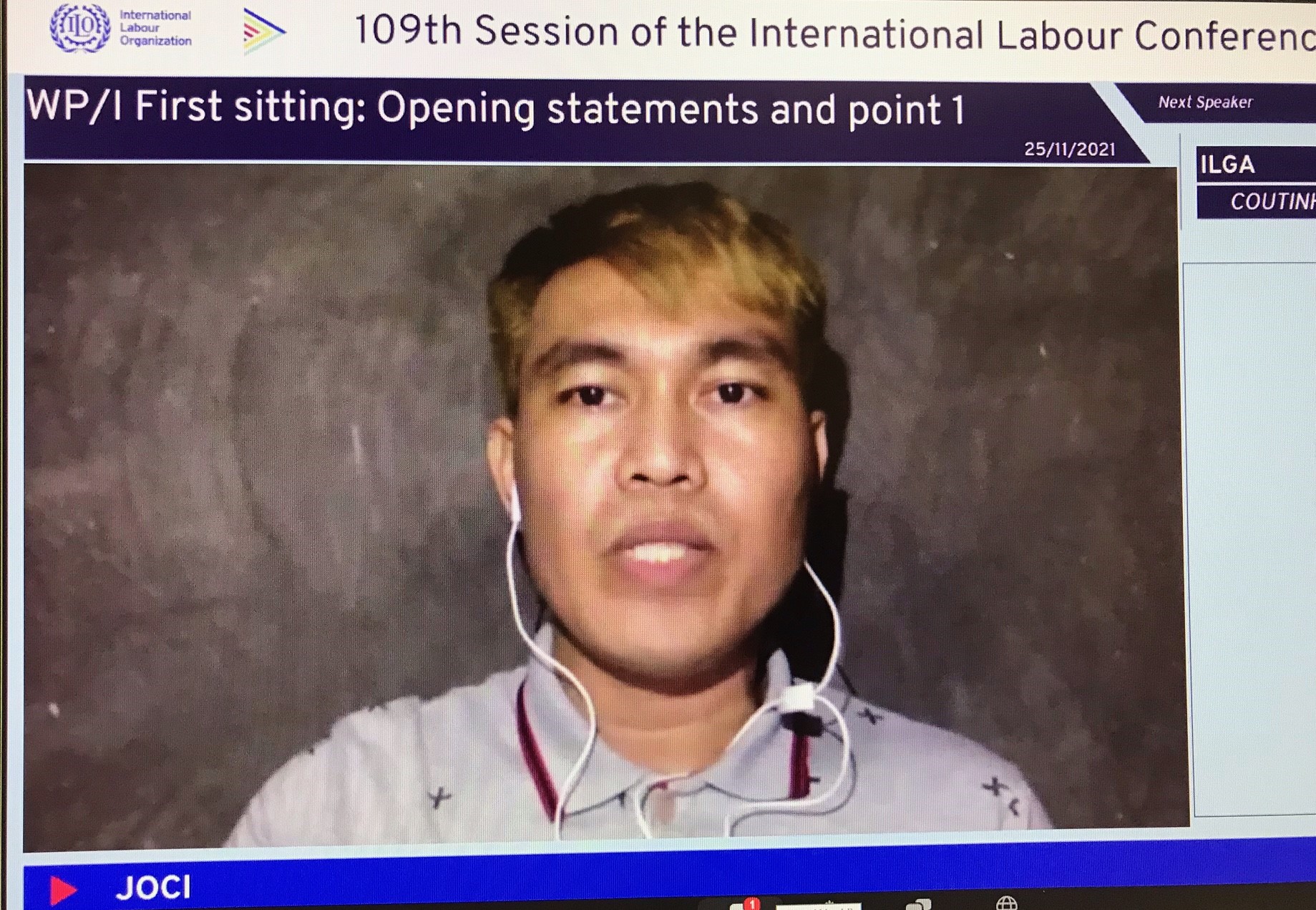 This year's International Labour Conference is being held in two segments. The second segment is running from 25th November to 11th December 2021.
Errol Alonzo, Carolin Moch and Sarah Prenger represented the IYCW in the second segment of this international assembly. On this occasion, Errol delivered a statement responding to the report of the Director-General of the ILO on inequality.
Starting his statement, Errol confirmed the Director-General's report.
"Young workers from all over the world confirm the report. They confirm, for example, that workers with temporary contracts have been the first to be laid off; that informal workers have had to choose between starving and risking infection; that temporary workers on a weekly basis are not really able to interact with fellows; that a department leader was degraded after telling her employer about her pregnancy; and that a qualified platform worker is working without a contract."
He continued his statement saying that it is crucial to act, that social protection for all is key. This includes both redistribution services and good infrastructure. Healthcare and education must be free for everyone, public transport and digital infrastructure are crucial for participation in today's world.
Errol believes that the report shows the importance of such infrastructure, but we miss this clarity in the draft ILO response. Many of these experiences entail forms of work which might be called "diverse". However, their main characteristic is insecurity.
"We urge you, state members to establish measures against age discrimination that not only refer to education. Young workers experience discrimination because of stereotypes connecting being young to a lack of knowledge. This needs to stop to enable us to contribute to our workplaces and societies with our full potential," Errol said.
Ending his statement, Errol said that in the context of the pandemic, we talk a lot about vulnerabilities, but there are also actors who profit from it. It must be ensured that they contribute accordingly to ending inequality and discrimination.