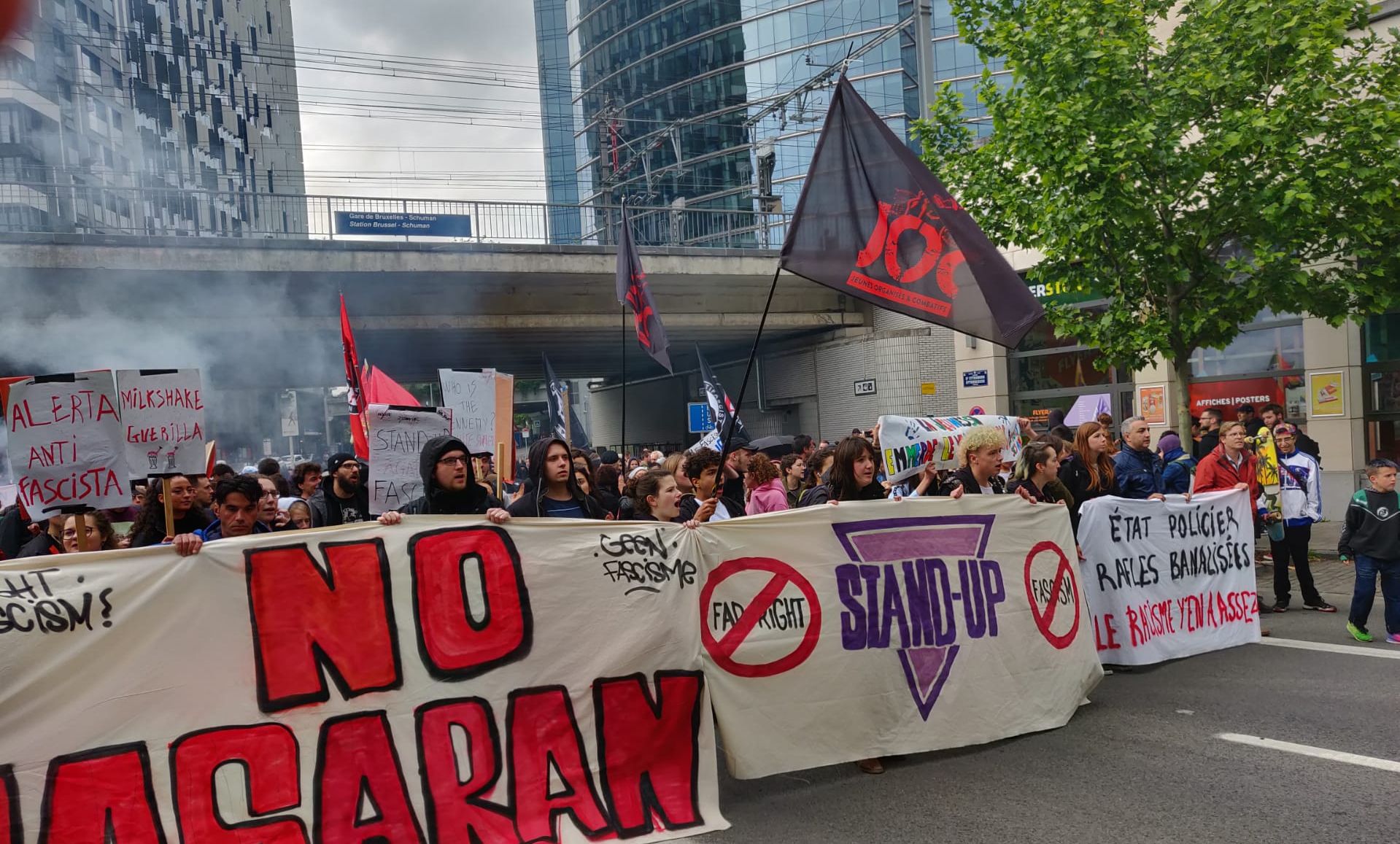 European, legislative and regional elections were held in Belgium on Sunday 26th May 2019, in which Belgian citizens elected their representatives for the European parliament, the Belgian parliament and regional parliaments.
"Black Sunday", "Brown Plague" (the name given to Nazism during the Second World War) are the words most frequently used after the results of the ballot. The far right has progressed dramatically in the North of Belgium, causing deep concern among democracy advocates.
 The European elections were held in the 28 countries of the Union, and far-right parties were also winners in France, Italy, the United Kingdom, Hungary and Poland. Those parties are spreading racist, sexist, homophobic and anti-immigrant ideas across the continent.
In Belgium, the social and worker movements, including the Jeunes Organisés et Combatifs (YCW Wallonia-Brussels) took immediate action with an impromptu rally held in Brussels on 28th May. "No fascism in Belgium or in Europe" was the slogan of the event.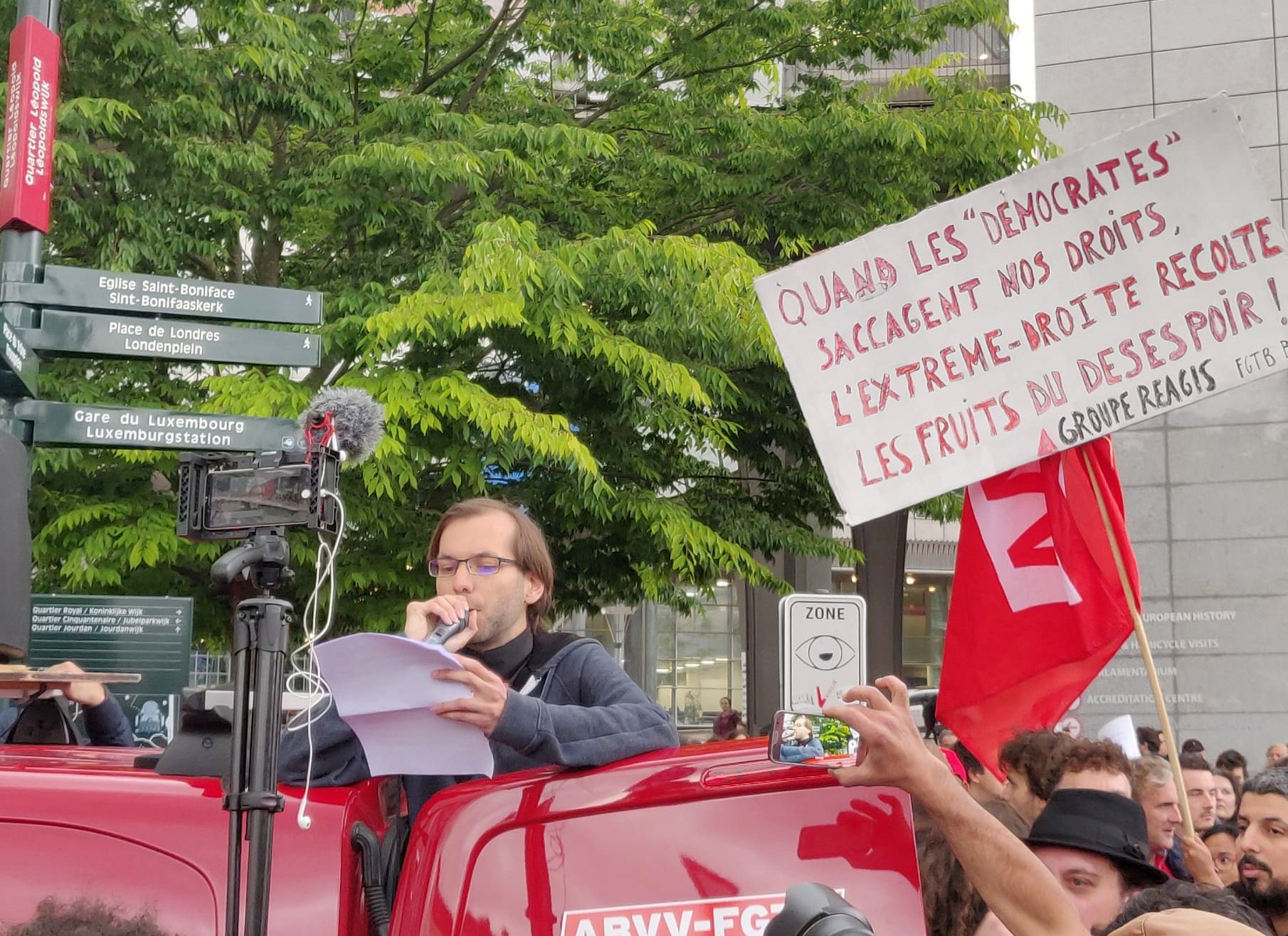 Belgian and foreign nationals, among which many young people, gathered together near the European parliament. Representatives of union, worker, feminist, LGBTI+ and youth movements took the floor, including Sebastian Daglinckx, a Brussels YCW fulltimer (see photo above).
Protestors then marched through the streets of the European quarter, chanting again and again "1st, 2nd, 3rd generation, we are all children of immigrants!"